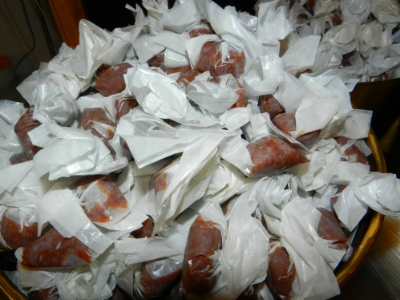 Cook's Secret
Two glorious pounds of tender, buttery, hand wrapped caramels. One pound will be assorted with nuts, and the other without. It is the perfect gift for the caramel lover or lovers in your life.
Visit us in Philipsburg,
Montana
MT
Address
109 E Broadway
Philipsburg, MT 59858
Phone
(888) 793-3896
(406) 859-3353
Store Hours
Sunday - Friday: 9:00am - 5:00pm
Saturday: Closed
Be sure to plan your trip accordingly! Have questions or comments? Let us know!