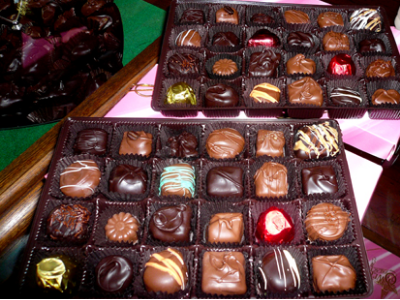 Duke
48 piece assortment of sumptuous chocolate filled with creams, truffles, nuts , caramel, and MORE chocolate! You won't know where to begin. This is the perfect box for a house party, or for yourself to enjoy in the afternoon.
Visit us in Philipsburg,
Montana
MT
Address
109 E Broadway
Philipsburg, MT 59858
Phone
(888) 793-3896
(406) 859-3353
Store Hours
Sunday - Friday: 9:00am - 5:00pm
Saturday: Closed
Be sure to plan your trip accordingly! Have questions or comments? Let us know!