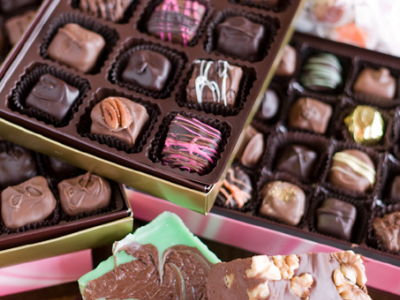 Queen Mother
Now this is the ultimate gift! 24 piece assorted chocolates;15 pieces of our very own almond butter toffee, 15 truffles… 1 of each we make, 1 lb assorted taffy, 1 lb assorted homemade caramels, and 1 lb fudge… 2 1/2 lb flavors. Whomever is the recipient of this, will feel like royalty! Please call, 1-888-793-3896 to find out how we can help with large orders.
Visit us in Philipsburg,
Montana
MT
Address
109 E Broadway
Philipsburg, MT 59858
Phone
(888) 793-3896
(406) 859-3353
Store Hours
Sunday - Friday: 9:00am - 5:00pm
Saturday: Closed
Be sure to plan your trip accordingly! Have questions or comments? Let us know!